We provide a cross-domain evaluation framework for cyberbullying detection research to overcome the limitations of data scarcity in this field. We also show that crowdsourcing data in a simulated lab setting is a valid way of generating data. We have published new research as an extension from the AMiCA project on cybersafety.
This research was headed by Chris Emmery (CSAI, Tilburg University) and CLiPS (Antwerp University).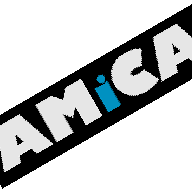 The article full text can be read for free in open-access here.
Here's a video showing what the AMiCA project is all about: